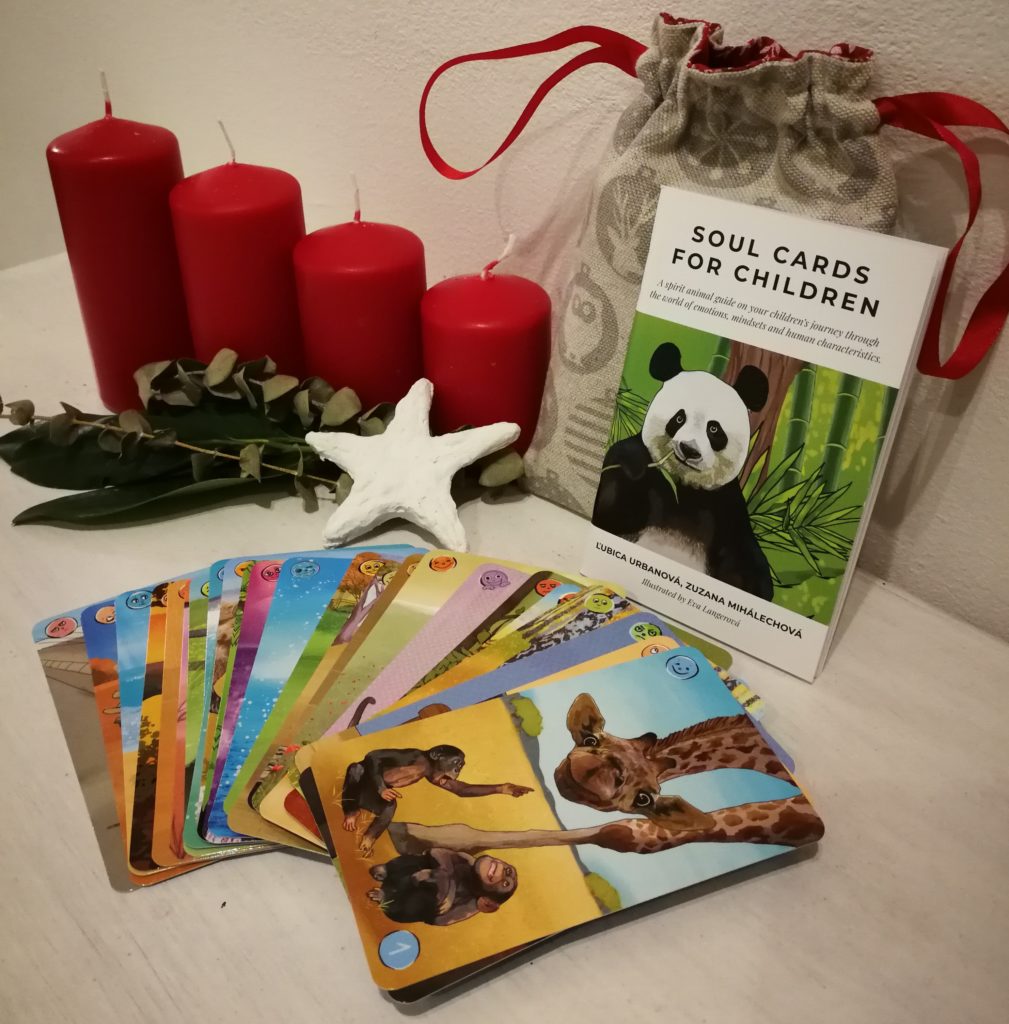 For all children who want to stay in touch with their inner world.
Even children face difficult situations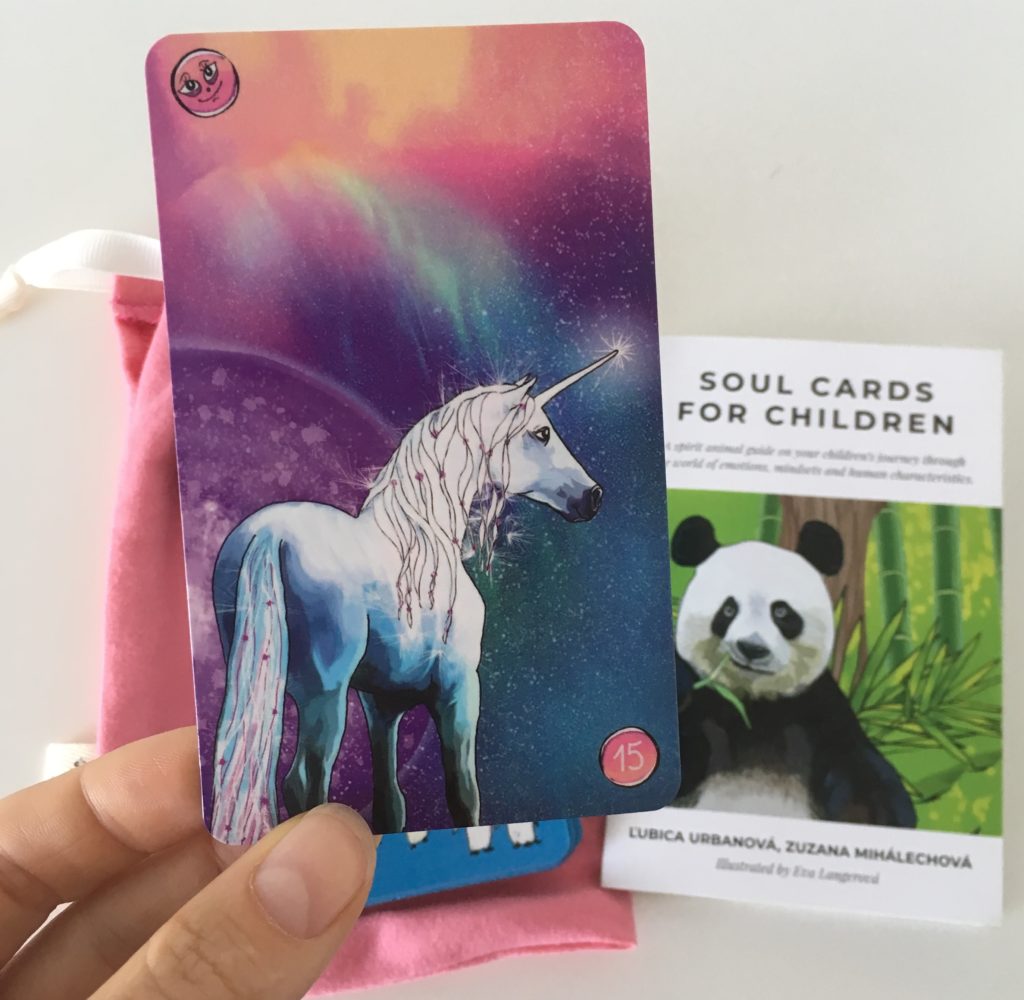 Why can´t I make friends?
Why is my teacher unfair?
Why do my friends have better clothing, mobile phones... than me?
What should I do when I feel lonely?
Why do other children talk behind my back?
Why does my mum favours my brother or my sister?
Children have difficult time to overcome loss in football match or unsuccesful piano exam.  They can quietly suffer with rejection, misunderstanding or every day lies told by people around them. 
They have their own concerns that can sometimes be much bigger than the children themselves.
They problems can consume them and they can
struggle in finding way out.
Have children stopped confiding in you? 
Would you like to know what is on their mind?
Would you like to teach them how to change their mindsets but you don´t know where to begin?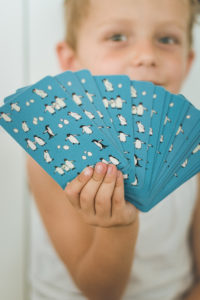 Try our Soul cards for children!
The cards help children to recognize situations and take a stand. They are designed to help children not to take life too seriously. Sometimes a change in perspective is just the right medicine.
The cards will teach children how to look at and lighten their problems. Children will understand that problems are part of everyday life and that they don´t need to be afraid. You can find goodness in everything. 
Wisdom can be accessed by everyone with the right guidance and these 24 cards are here to guide you. Different animal with a unique message will come to help you with every card.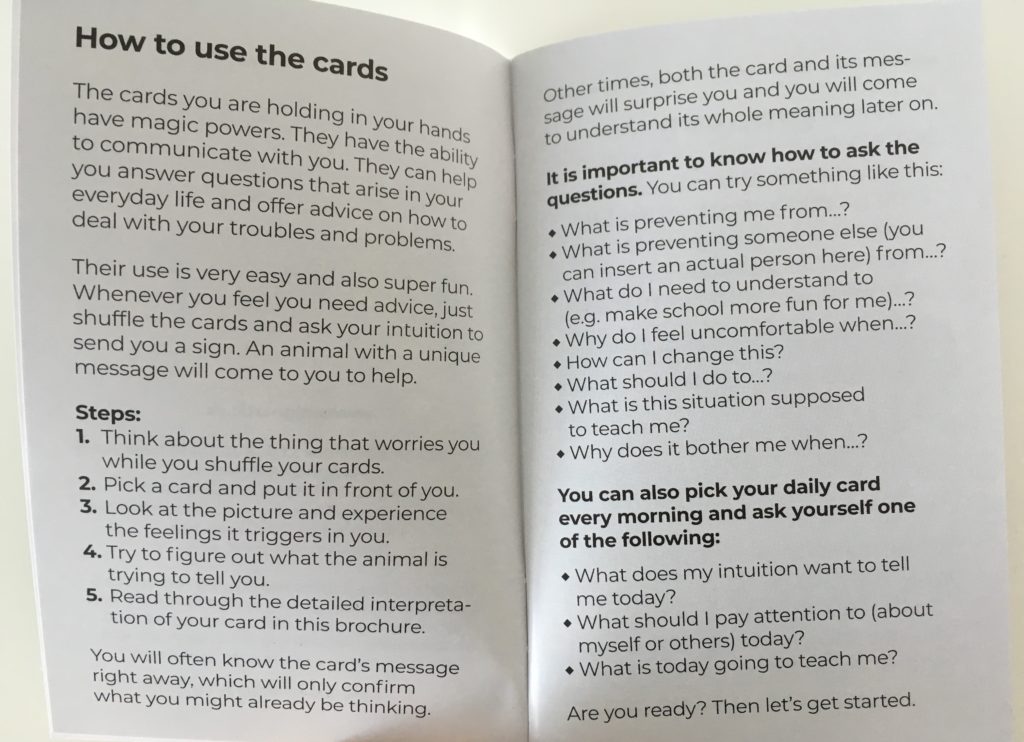 Soul cards act as a wise counselor:
Soul cards name the problem of the child´s current situation.

Sometimes children can feel lost in their emotions and don´t know what is exactly bothering them. The first step to make the situation clearer is to name the problem.

Soul cards offer solution how to feel better.

This step brings relief. Card animal offers opportunity to change mindset about the situation. Child will feel better and happier thanks to its new outlook.

Every Soul card contains a task.

Tasks help children to transform their perceptions of the situations and gain new understandings.
These cards are designed for children of 6 years or older.  With your assistance younger kids can have fun with them, too. They can enjoy the pictures and explore their meanings. 
Soul cards are suitable for everyone as they can touch adults´souls as well.
By using the cards you will learn to recognize your feelings, how to work with your mind and explore your inner world.  
Children will improve their intuition and touch with their inner world will be intensified.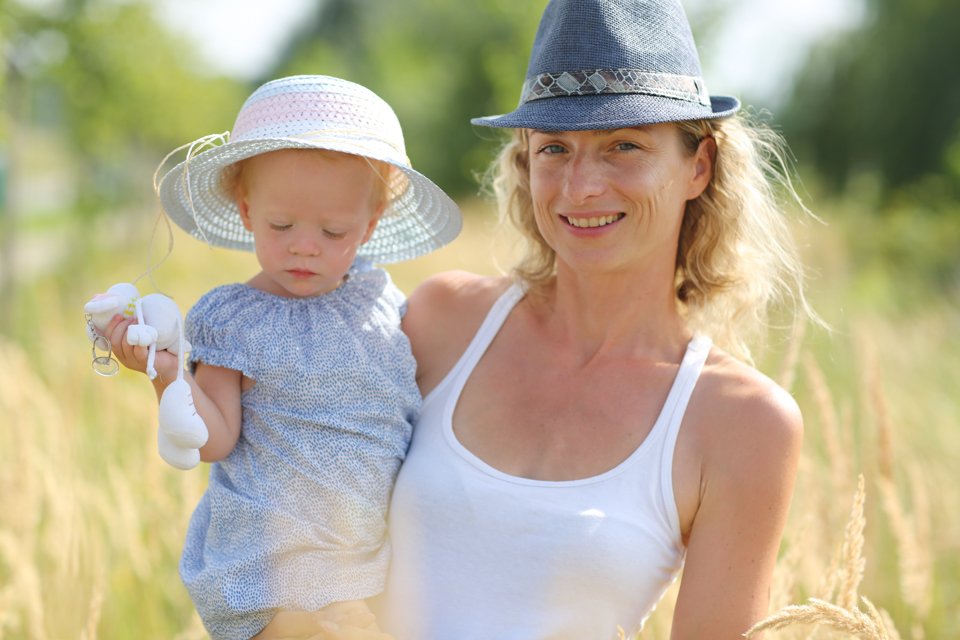 Zuzana Mihálechová

I am Slovak blogger sharing my everyday experience of conscious mum. 
My way of bringing up my daughter is to lead by an example. "Just live the way we want them to live, children will follow."
Ľubica Urbanová
I am a life coach. I work with my clients to recognize their emotional and mindsets´ barriers.
"I believe that it is us who is always responsible for our feelings."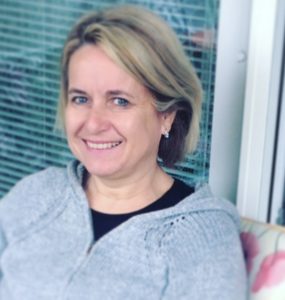 Why do you need Soul cards in your house?
They bring spirituality to your lives.
Children will gain new information which are normally not discussed. 
They will recognize different situations and take an appropriate stand.
Children will experience the relief.
We decided to deliver cards in handmade bags and their value is already included in the price. They are long lasting and easy transportable by kids.  Each bag is an original and is limited. At the moment we are offering Christmas bags.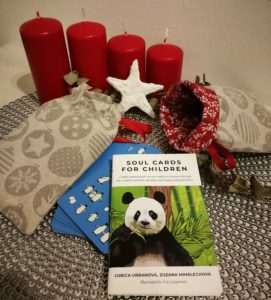 The pack contains:
 24 cards + brochure + bag
Price 15 EUR (≈13£)
The cards are spectacular! The cards match to current situations and children were wondering what magic is in it
I played the cards with my daughter for an hour, and I found out about her emotions I didn´t know she is experiencing.
He didn´t want to go to bed, he was just playing and reading the interpretations. He also took them to school, the girls loved the unicorn.
We care about the details:
Animal messages will make you think deeper than usual, they are understandable and easily applied to life.
24 cards = 24 emotions, situations and stands + 24 tasks
Beautiful illustrations portrait human emotions which are voiced through animals´expressions. 
Cards are delivered in handmade durable bags. 
They are perfect size for small hands (7 cm x 11,5 cm) with rounded corners.
Cards are printed on special paper Zenith.
Our wish is that your children get:
MANUAL - how to work with your mindset
UNDERSTANDING - behind every behaviour there is a reason
HOPE - life is rewarding and beautiful
KNOWING - everything is as it should be
If you have more questions, contact us: info@enigmatic.sk